Travel Guidebook Dokoiku?
 This travel guidebook application uses GPS capabilities from mobile devices.
Additional Information
July/20011  Started to provide GPS support to our users
Capability of displaying the location of whole groups of people
Enjoy it with your friends and check your position on the go (optional features added in the fill version)


App Features
While walking you can look for tourist attractions and stores

It can show the route to your destination from your current location

It shows pictures and complete information of tourist attractions

Free version restricts some of its functionality as well some data but anyone is welcome to download it from the following icon

                    

Paid version includes Chinese, English and Japanese languages with whole access to tourist spots and stores that are continuously updated

Images
   Dokoiku? Yokohama (Japanese)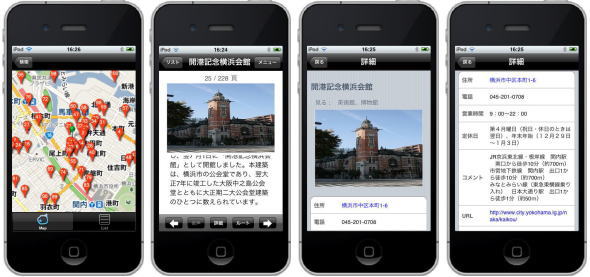 Dokoiku? Yokohama (English)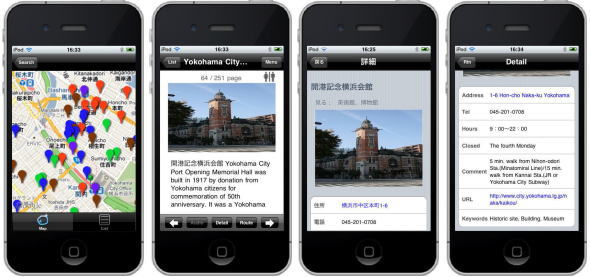 Dokoiku? Yokohama (Chinese)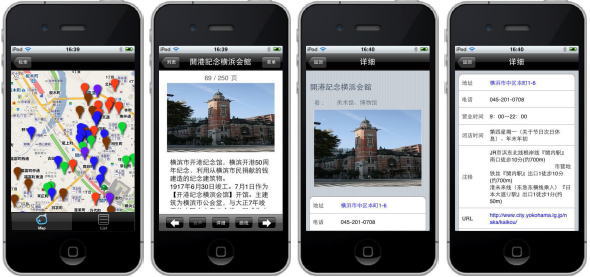 Notes

Please contact us if you need information of how to use this application

Usage of this application for commercial purposes (even if combined within another application) is prohibited

We do not modify, decompile or re-engineer this application

Contact us by phone

    Operation Hours: 9:00~18:00 / Holidays: Saturday, Sunday and National Holidays.

E-mail contact information

In order to be able to contact you, please leave your name, company name, e-mail address and a phone number.

(Content within the e-mail including your name and contact information will not be shared with third parties).